This week, the snapshot came out earlier than expected, and pleased with the new experimental features from version 1.20. Now, players will be able to change the look of their armor using special templates. The functionality of the blacksmithing table has also been expanded, now it has several new functions at once, including changing the appearance of the armor.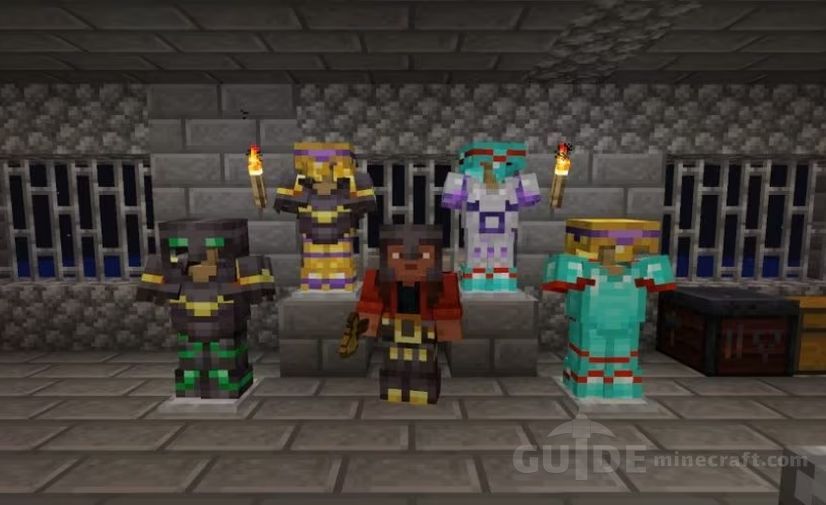 Experimental innovations in snapshot 23w04a:
Blacksmithing table improvements:
now you can improve items on it using templates;
a special slot has been added for this;
New Items – Smithing Templates:
currently used to change the appearance of armor and to create non-zerite items;
each type can be found in a certain type of structures (there are now 11 types in total);
do not have a crafting recipe, but can be "copied";
to create a copy, you will need the template itself, the material from which it is made and 7 diamonds.
Armor Trim:
performed on a blacksmith table using templates;
you can customize all types of armor, except for leather;
each of the 11 templates determines the pattern on the armor, which can additionally be painted in any color;
the use of templates only changes the appearance and does not affect the quality of the armor in any way.
New crafting process for Netherite equipment:
now Netherite items are created only on the blacksmith table;
to do this, you need to additionally find a special template (appears in the chests of Ancient cities and treasuries);
the innovation will make Netherite armor even rarer and more valuable.
Also, several bugs were fixed in the game and the brightness of enchantment effects of the armor was slightly reduced.