Minecraft Live 2020 has ended, and the theme for the next global update has been announced. New version of the game will be called Caves & Cliffs and will be dedicated to improving caves and mountain biomes. New mobs, blocks, and even ore await players!
The update will be really big, in version 1.17 the world generating algorithms will change significantly, which has not happened for a long time. The most notable updates will be given to caves, which will now become more realistic, large and interesting to explore.
Preliminary list of changes in Minecraft Caves & Cliffs update
Three new mobs will appear in the game:
Goat. Lives in snowy mountains, can knock back mobs when attacks.
Warden. Strong hostile mob that spawns in deep caves.
Axolotl. A predatory, but rather cute lizard that lives in cave reservoirs.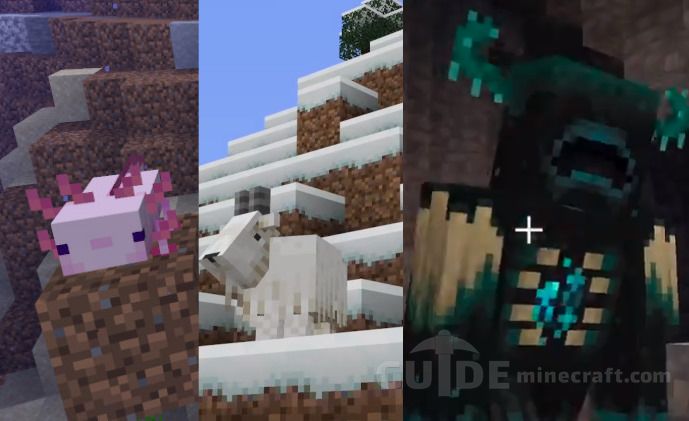 Significant changes will be made to world generation:
mountains and dungeons will become more realistic;
two new biomes with unique features will appear in the caves;
copper ore will be added to the game, copper can be made from it, which oxidizes and turns green over time;
dungeons will also generate amethyst geodes, which not only look great, but also become part of new recipes.
In addition, several new items will appear in the game at once:
lightning rods;
item bundles;
archaeological brushes;
telescope.
The Caves & Cliffs update is scheduled for summer 2021. And within a few months we can expect the first snapshots, from which we will receive more information about all the innovations!