The Fabric Mod Loader allows you to run mods in Minecraft starting from 1.14 version. It is an excellent alternative to Forge for the Village & Pillage and the following updates. The main advantage of the loader is its high speed, even with a large number of installed mods. By itself, it does not add anything to the game and is needed only for the development and use of add-ons. It also works with snapshots. To see them during installation, check the box next to "Show snapshots". Almost every mod also requires installing the Fabric API.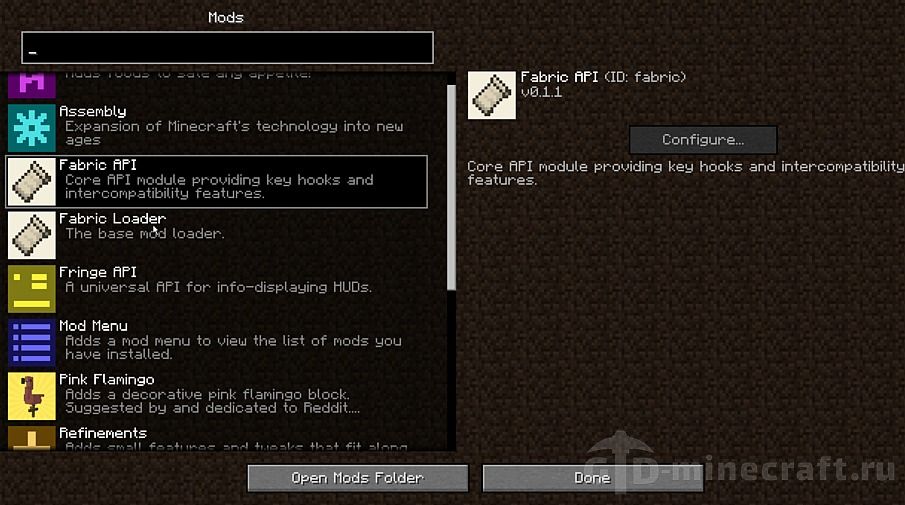 How to install Fabric Mod Loader
Download the installation file.
Run the file, select your version of the game or snapshot, and then click Install.
In the launcher, select the version with the 'fabric-loader' in its name.