The first snapshot version 1.16.2 became available to players, in which the developers added a mob called Piglin Brute. It has become the empowered version of Piglin, and is a much bigger threat to the player. Adding a new mob after the release of the release version is very rare, obviously it is necessary to complicate the exploring of Nether.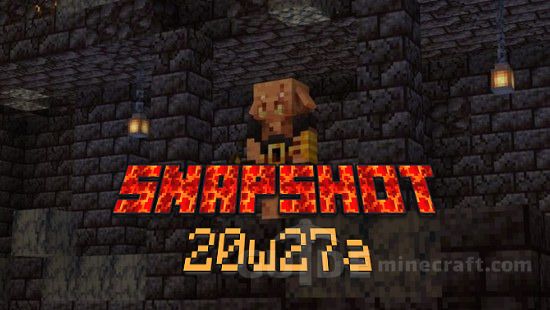 The new mob has almost the same texture as a regular Piglin, but does not wear armor and is armed with an ax. He is always aggressive towards the player; he cannot be distracted by gold bars or reassured by wearing gold armor. In addition, he is not afraid of blue fire, so you have to fight him or run away. The spawn place of Piglin Brute is the ruins of the bastion, so bartering with Piglins in version 1.16.2 will only be possible in the crimson forest.
Also, the game made the following changes:
zoglins can now be leashed;
сrimson and warped fungus can now be placed on mycelium;
improvements to data and resource pack selection screens.