This week the snapshot is not very impressive, but still added a new feature to the game. Now all metal ores drop out as new items, and not in a block, as it was before. This practically did not affect the game, as before, the dropped objects need to be melted in the furnace.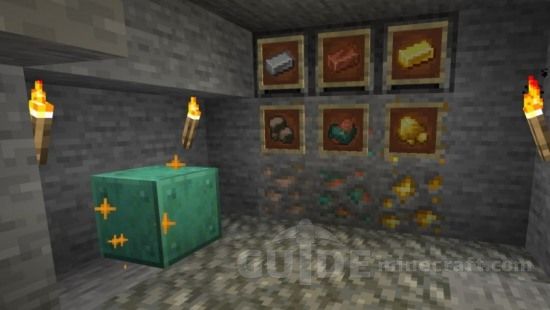 All changes in 21w13a:
added iron, gold and copper ores items, drop is now affected by the "Fortune" enchantment;
old ore blocks can still be mined using the "Silk Touch" enchantment;
tuff blocks are now generated in the range from 0 to 16 heights;
fully oxidized blocks can be waxed;
fixed errors of Ender world generation and some other bugs.