Last week, players were left without a snapshot, so this time they expected significant changes. However, only two new blocks were added to the game, and several textures were fixed.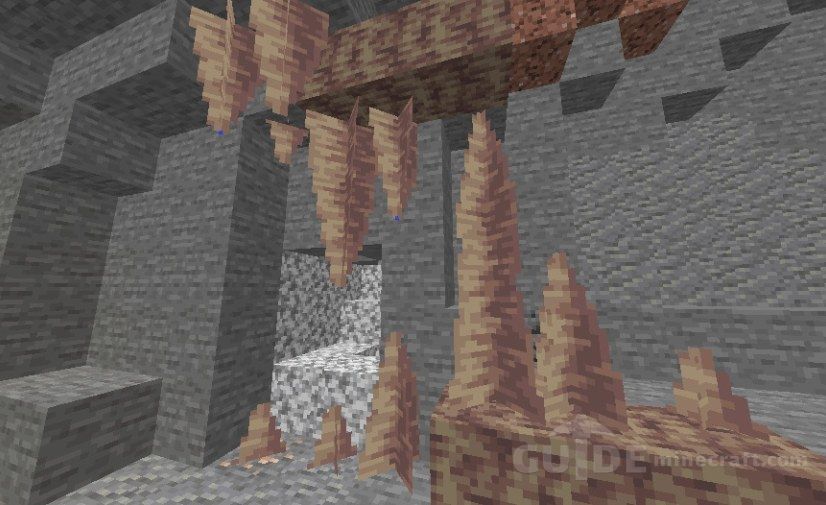 This time, the developers showed dripstone. They can be in the form of a regular block or a pointed one. Pointed dripstone have the following features:
placed on the upper edge of the block become stalagmites, and on the lower – stalactites;
when falling on stalagmites or when jumping on them, the player will receive damage;
stalactites fall when the block to which they are attached is destroyed, while causing great damage to players and mobs;
if there is water or lava above the stalactites, then it will flow and drip on them;
an empty cauldron placed under a stalactite with flowing liquid will slowly fill up;
stalactites and stalagmites can be destroyed with tridents;
Also in the snapshot 20w48a, the textures of the compass, clock, amethyst and candles were corrected, and the spyglass received an improved volumetric model.