Moving Blocks is a very unusual resource pack. All it`s textures are constantly in motion. All of them remained in the standard form, only looping animation was added, creating a very strange effect. Most players feel lightheaded from the first minutes. Do you want to complicate your game in the most non-standard way? Then try to hold out at least a few playing days with such a resource pack!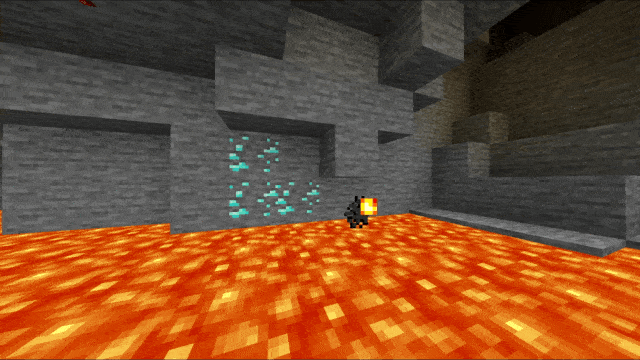 How to install Moving Blocks resource pack
Make sure you have Optifine installed and working correctly.
Download the resource pack and leave it archived.
Launch Minecraft, go to Settings.
In the 'Resource Packs' section, select 'Open resource pack folder '.
The 'resourcepacks' folder will open, copy the archive there.
After copying, the resourcepack will appear in the section of available packages. Click on it to move to the Selected Resource Packs section.
Start a new game or load an old one. Textures will apear in all saves.
Download Resource Pack for Minecraft