The improvement of the Nether continues. In the next snapshot version 1.16, one more is added to the existing four biomes – Basalt Deltas. Also in Minecraft, new blocks appeared, new blocks and several other interesting changes were made.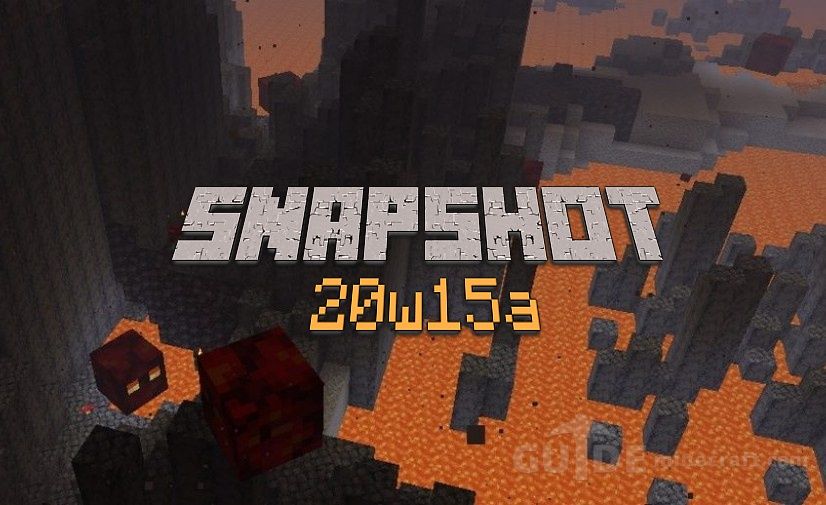 The new biome is the result of volcanic eruptions. It is characterized by an abundance of high basalt columns, as well as many lava flows of different widths. A lot of magma slugs spawn in a biome. Also, special particles of white ash were added specifically for him.
A new type of stone has been added to the game – Blackstone. It duplicates the functions of ordinary stone, allowing you to create decorative blocks and weapons. There is also a subspecies of it – Gilded Blackstone. When mining this block, there is a chance of falling pieces of gold. Blackstone is generated in basaltic deltas in large quantities.
Other snapshot changes:
new flag template in the form of piglins;
improved easy access features;
new decorative blocks: quartz brick and cracked non-meritic brick;
the dispencer can now put on saddles, armor on horses and carpets on llamas, and also cut mushroom cows and snowmen;
added a fire of soulsand with blue fire;
new atmospheric soundtracks in Nether;
Improved mobs AI , they now better avoid contact with lava and fire;
the fences are able to connect with panels and iron bars;
bugs fixed.