Roughly Enough Items (or just REI) is a useful mod that will allow you to see craft items and potion recipes in new versions and snapshots of Minecraft. It is a temporary analogue of NEI and JEI, and performs only the basic functions. But such a set of opportunities for many players will be quite enough. It is also an excellent analogue of these mods for Fabric Loader, which many players love for excellent optimization. For those who play on 1.13 there is a separate Rift version. Also, the author of the mod released REI for Forge.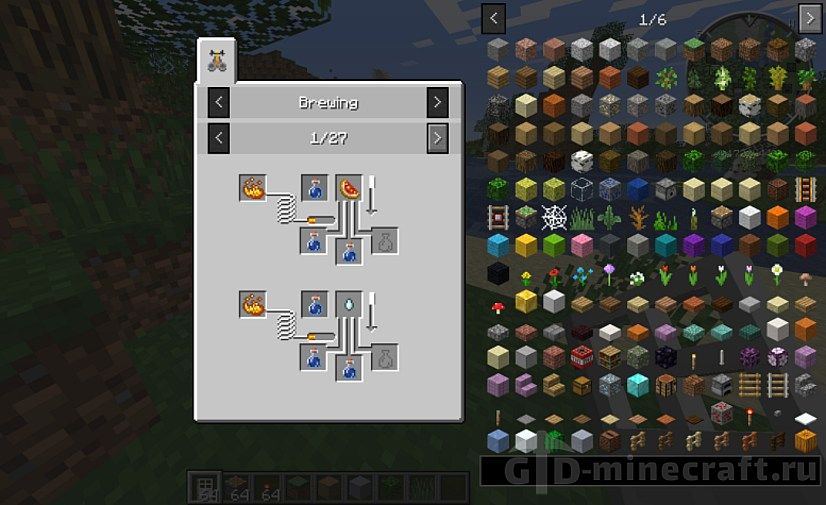 How to install REI mod
Make sure you have installed Fabric Mod Loader and Fabric API or Quilt loader.
Download the mod for your version of the game.
Put it in the 'mods' folder, which is located in the game folder.