At first glance, Minecraft may seem like an undemanding game with pretty simple graphics. But sometimes even owners of powerful PCs encounter low FPS. To fix this problem, you first need to determine why Minecraft lags. In some cases, just a few simple steps are enough to increase productivity. Even owners of weak computers can noticeably increase FPS, but for this they will have to resort to maximum optimization.
Perhaps completing just one point will allow you to play Minecraft with a sufficient level of comfort.
Optifine installing and configuring.
The graphics settings in the standard Minecraft are quite limited, with their help you can change only the basic parameters. Finer tuning will help the wonderful Optifine mod, which can be installed on almost any version of the game.
Even without changing the settings, Optifine often increases the number of FPS in Minecraft by 2 times.
After installing this mod, you are likely to notice a significant performance improvement. If it is not enough, then you can always do fine tuning. The easiest way is to switch the quality of the graphics from "Detailed" to "Fast", and also reduce the drawing range to low values.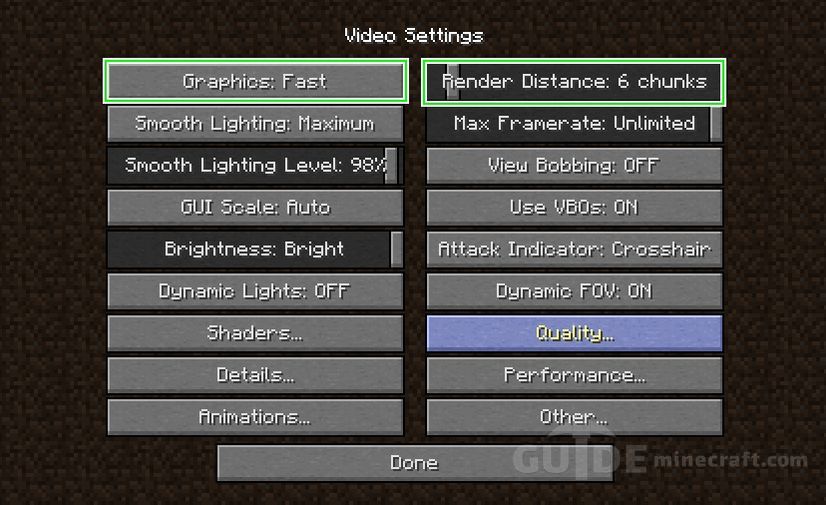 For owners of weak video cards it will be very useful to minimize or even completely remove anti-aliasing. This can be done in the "Quality" section. In Minecraft, this parameter has not so much impact on picture quality as in most other games.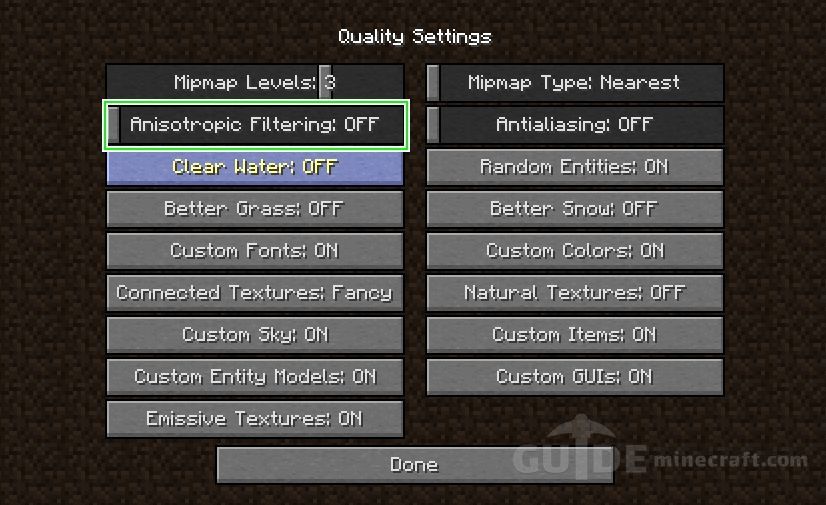 Optifine also allows you to fine-tune the display and animation of most elements of the game. You can turn off something that doesn't matter to you. It is always useful to remove shadows, sometimes it can add 15-20 FPS.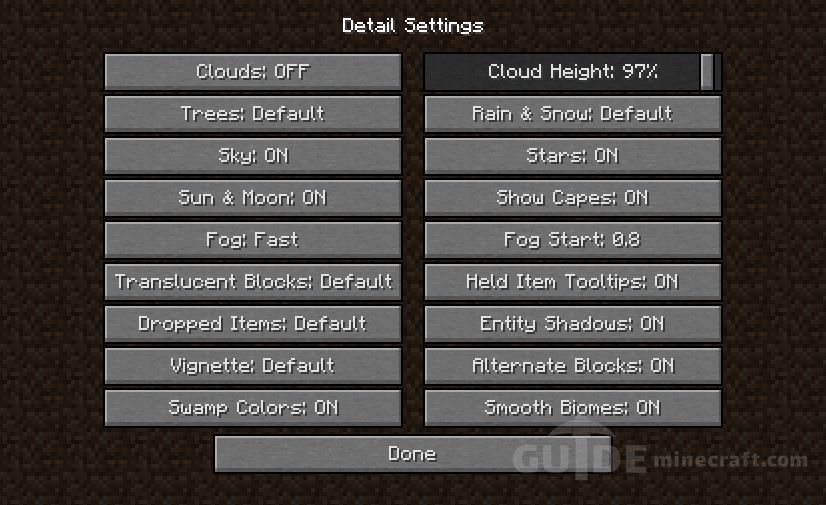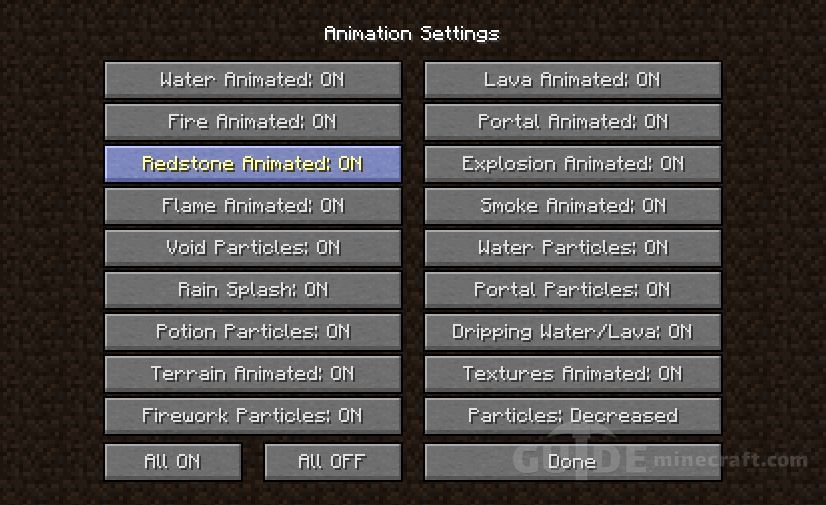 Optifine also adds the Performance section of the settings. It is better to activate all points in it, all of them can positively affect optimization.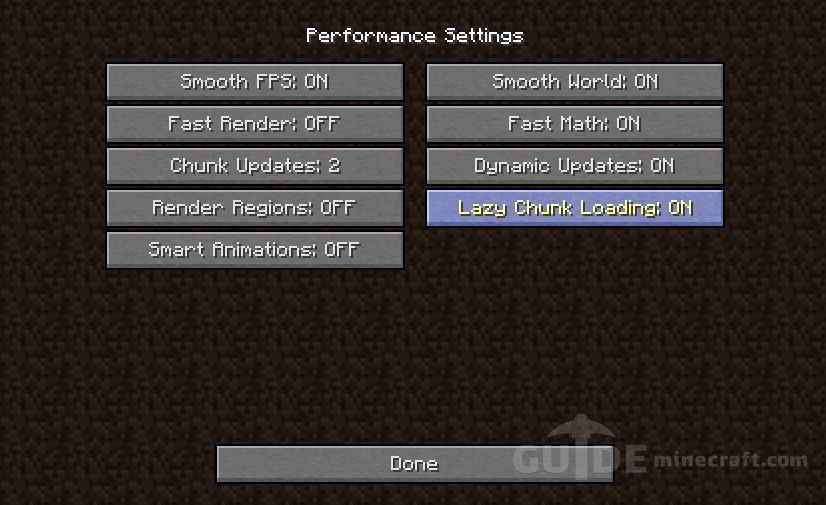 FPS-boosting Mods
Many processes and functions in Minecraft are not optimized, it allows third-party developers to create mods for FPS boosting. Some of them are good for the vanilla version, others will help you reduce the number of lags in large assemblies. We offer a list of the most effective and easy to install modifications:
For maximum efficiency, you can use several mods at once. In addition, they are all fully compatible with Optifine.
Java update and memory allocation
Minecraft runs on Java technology and does not consume all the RAM, but only the amount specified in the settings. Sometimes it is not enough, especially if you play with a large number of mods. If you play Minecraft through the launchers, then changing the allocated memory size is very simple. It is enough to go into the settings and move the corresponding slider. For example, a screenshot from TLauncher.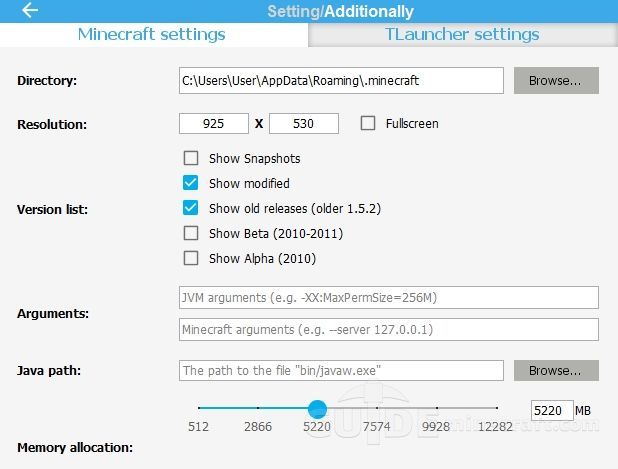 You can also configure memory allocation without a launcher through the Control Panel. To do this, follow these steps:
Press Windows + R on the keyboard.
In the window that opens, enter control.
Go to Java settings.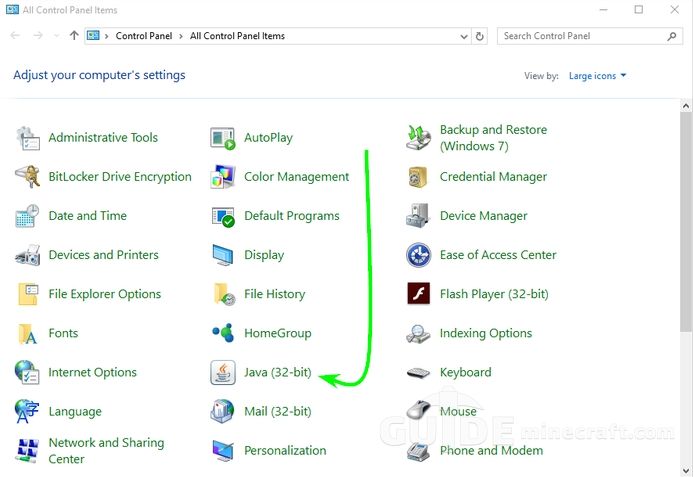 After that, the settings panel opens, on which you need to go to the Java tab and click the View button.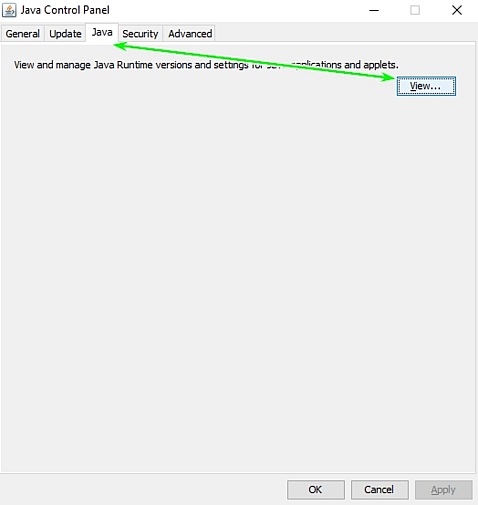 In the window that appears, you can set the memory allocation at your discretion. This is done in the Runtime Parameters column. Depending on the amount of RAM on your computer, it is recommended to specify the following parameters:
2 GB of RAM: -Xms1024m -Xmx1024m
4 GB: -Xms2048m -Xmx2048m
6 GB: -Xms3072m -Xmx3072m
8 GB: -Xms4096m -Xmx4096m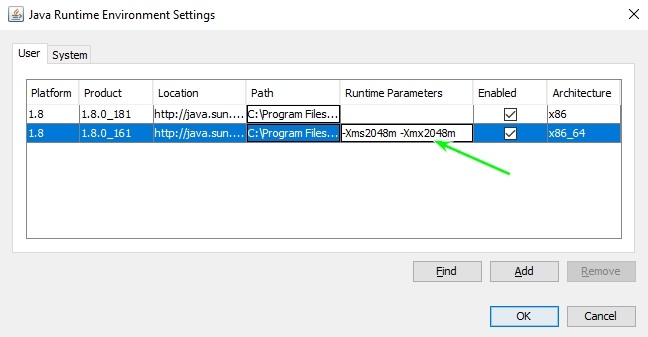 When allocating memory for Java, leave at least 1 GB free, otherwise there will be a chance of Windows freezing or game crashes.
If your PC has more than 4 GB of RAM, it is better to download the 64-bit version of Java. It can always be found on the official website.
Using optimized resource packs
Replacing vanilla textures, you can achieve a noticeable reduction in the number of lags. You can choose an optimized texture pack or resource pack for the FPS boost, which will not only increase productivity, but also improve the graphics in the game. As a rule, textures for PvP are best boosted.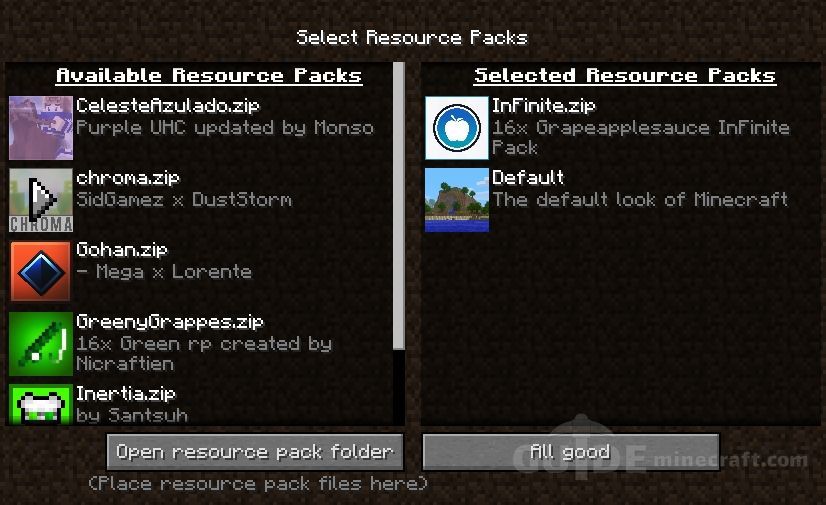 To use resourcepacks and texturepacks in Minecraft, you first need to install Optifine. Since this mod alone increases FPS, you can improve performance by more than two times.