This week the snapshot was released in preparation for the releasing of a new underground biome called Lush Caves. New cave blocks and several plants have been added to the game. So far, all items are only available in creative mode and are not naturally generated.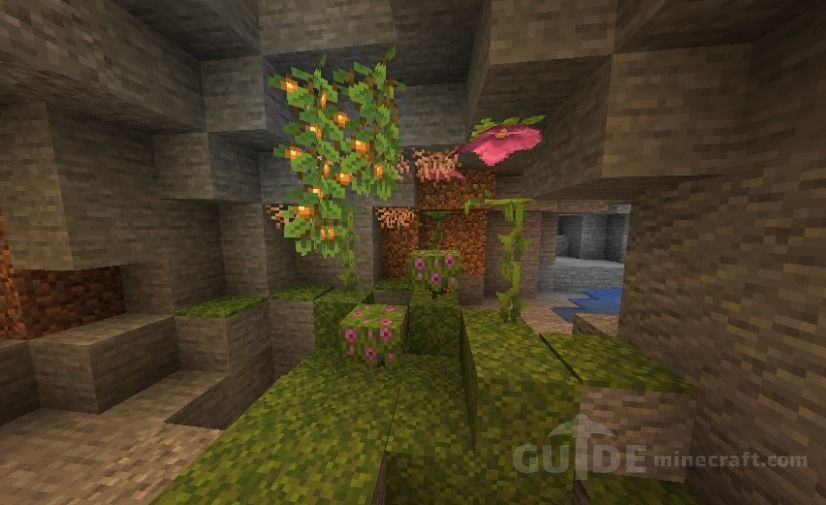 Added the following decorative blocks:
moss block and carpet;
azalea bushes;
spore blossom (grows from the ceiling and emits beautiful particles);
hanging roots;
rooted dirt.
There are also some more interesting innovations.:
Glowing berries. They grow on a vine that hangs from blocks. They are both food and light source. Like regular berries, they can be fed to foxes. Ripening can be accelerated by clicking on the vine segment with bone meal.
Dripleaf. A unique plant that can be walked on. However, you can only stand for a few seconds, after which the sheet bends and no longer holds the player. After a while, he will straighten up.
Some changes have been made to the mechanics of powder snow:
now he extinguishes fire arrows;
skeletons frozen in the snow turn into strays;
foxes can walk in the snow;
snow can be moved by piston.
Starting from snapshot 20w05a, you will be able to cut all copper blocks with the stone cutter. Also, the frequencies of various events that the sculk-sensor catches have been changed once again.