With the Client Tweaks mod, playing Minecraft is much more convenient. It adds a lot of useful features with which you can customize the use of torches (for example, so that you do not accidentally use up the last), hide items in your left hand so that they block your view, automatically climb stairs, and activate other convenient functions. Moreover, they will be available both in single-player mode and during the game on the server. If you need this mod for Forge, you can download it from here.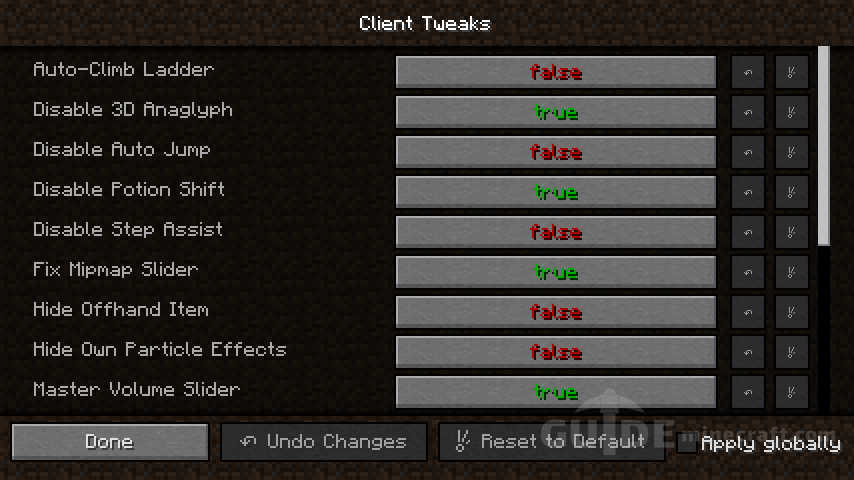 How to install Client Tweaks mod
Make sure you have installed Fabric Mod Loader, Fabric API, and the Balm library.
Download the mod for your version of the game.
Put it in the 'mods' folder, which is located in the game folder.