Client Tweaks is a mod that contains many small but useful changes. Minecraft will become much more convenient with them. The mod can be used both in single player and on the server. There are no cheating features here, only useful tweaks and fixes for minor game bugs.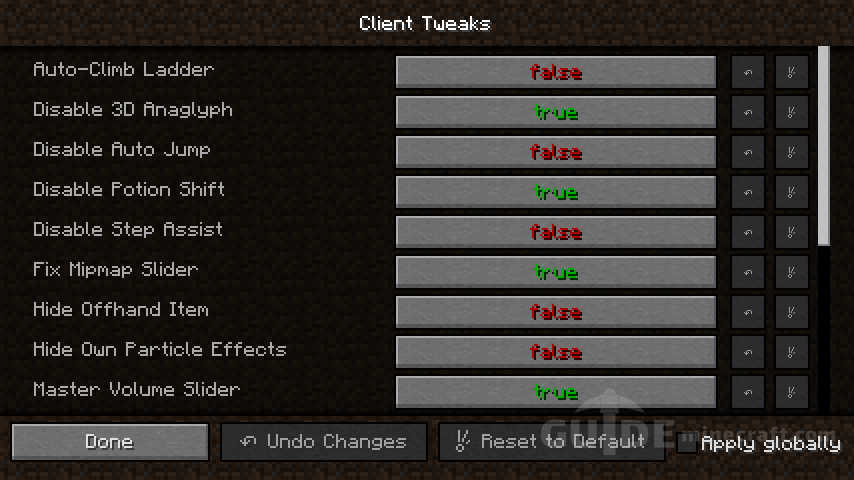 Key features of the Client Tweaks mod:
control over the use of torches – you can set a setting so as not to use up the last torch, which is very useful if you are playing with Optifine.
hiding your own potion effects – now they will not block the view, but at the same time you will see the effects on other players.
hiding the shield in the left hand – now it will not take up a quarter of the screen;
automatic stair climbing;
additional settings for the volume of music and sounds, as well as many other options.
Each tweak can be included in the menu at your discretion, which makes the mod even more convenient. You can also download Client Tweaks for Fabric.
How to install Client Tweaks mod
Make sure you have installed Minecraft Forge.
Download the mod for your version of the game.
Put it in the 'mods' folder, which is located in the game folder.