Sodium is a new FPS-boosting mod that can be called the Optifine analog for the Fabric Loader. It allows you to achieve an impressive increase in FPS (up to 10x) and get rid of lags and jerks when loading chunks. The mod optimizes the rendering process, reducing the CPU load by up to 90%. Thus, players with weak processors will get the most noticeable effect. Sodium can also be of great help to owners of integrated video cards. And even more impressive results can be achieved by combining this mod with Lithium and Phosphor.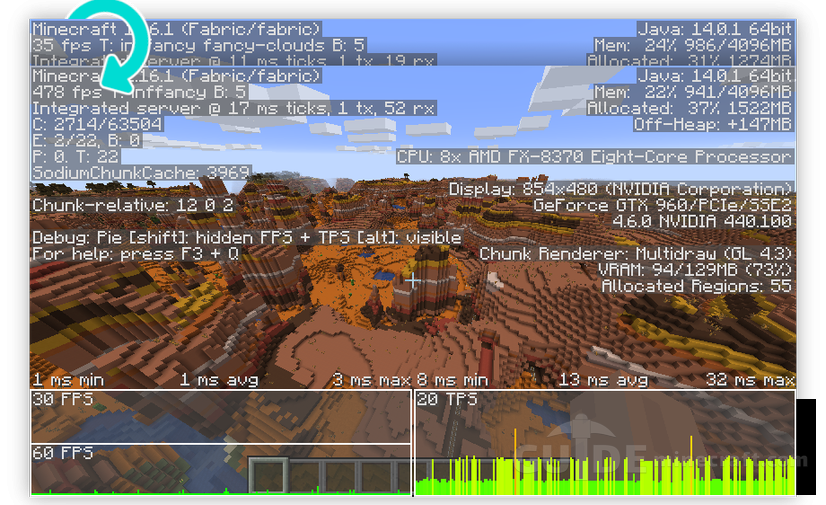 How to install Sodium mod
Make sure you have installed Fabric Mod Loader and Fabric API..
Download the mod for your version of the game.
Put it in the 'mods' folder, which is located in the game folder.