This mod is an unofficial remake of the original Sodium for the Forge loader. It can be a great replacement for Optifine, as it provides a noticeable increase in FPS. Depending on the power of the PC, this exponentially can increase by 2 or 10 times. It will be most useful for players with weak processors, as it changes the optimizations of the chunk rendering procedure. Compared to Optifine, Sodium still has fewer features, but adds more FPS.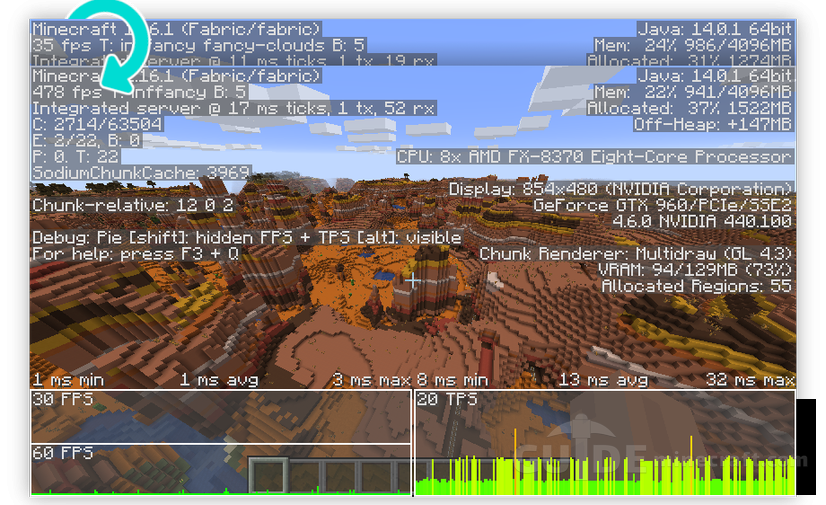 How to install Sodium mod
Make sure you have installed Minecraft Forge.
Download the mod for your version of the game.
Put it in the 'mods' folder, which is located in the game folder.