Botany Pots mod allows the player to grow any plants in specialized pots. Initially, you need to create a pot, and then fill it with soil – soulsand or dirt. It depends on the crop to be grown. After that, you can plant any seeds that can be found while walking around the world of Minecraft, including plants from popular mods, including Botania.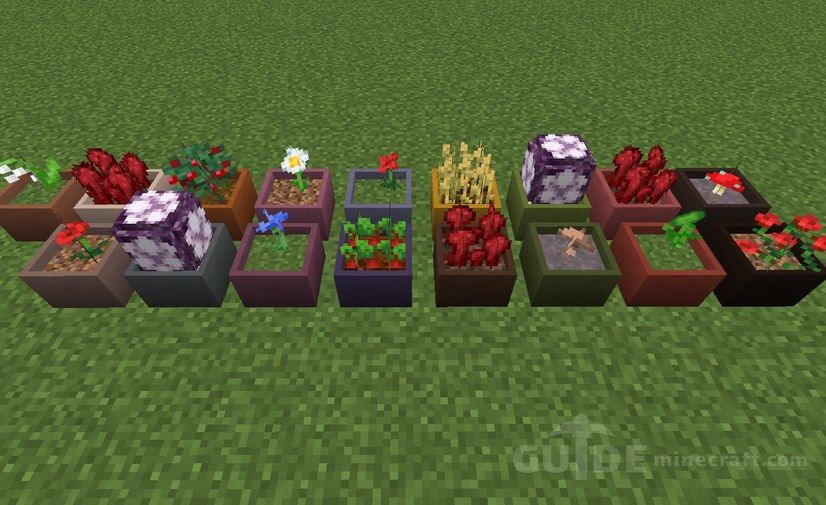 How to install Botany Pots mod
Make sure you have installed Minecraft Forge and Bookshelf API.
Download the mod for your version of the game.
Put it in the 'mods' folder, which is located in the game folder.