With Practical Tools, you'll have a whole host of powerful tools that will simplify many routine tasks. It adds improved versions of the shovel, pick and ax. The first two disassemble the square of 3×3 blocks, and the new ax breaks down the whole tree when the bottom is destroyed. Each tool is implemented in iron, gold and diamond versions. Remember their recipes are very simple, they correspond to vanilla, but instead of ingots use the corresponding blocks.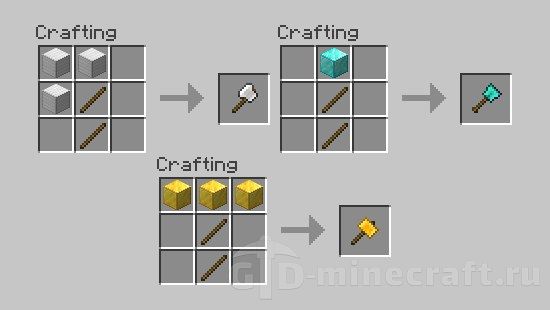 How to install Practical Tools mod
Make sure you have installed Minecraft Forge.
Download the mod for your version of the game.
Put it in the 'mods' folder, which is located in the game folder.