With the OfflineSkins mod, you can use any skin even without an internet connection and logging into a Mojang account. All you need to do is add the skin to a special folder, calling it the name of your character. The folder for skins has the following address: .minecraft/cachedImages/skins. The mod can be used to play on the local network, for this, each player must drop from his folder all the skins of the other participants in the game. If you play on new versions, then you can also download OfflineSkins for Fabric.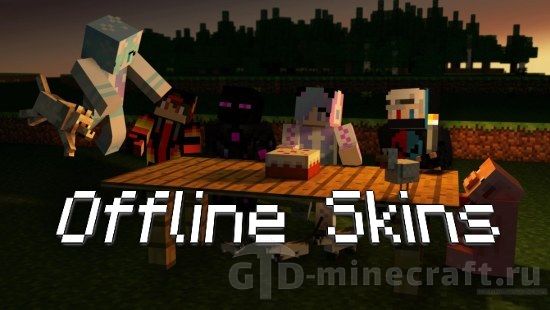 How to install OfflineSkins mod
Make sure you have installed Minecraft Forge.
Download the mod for your version of the game.
Put it in the 'mods' folder, which is located in the game folder.