The Immersive Engineering mod is a global modification that complements the game with new mechanisms. This is an industrial mod that can truly surprise you with its variety of mechanisms and new ways of producing energy.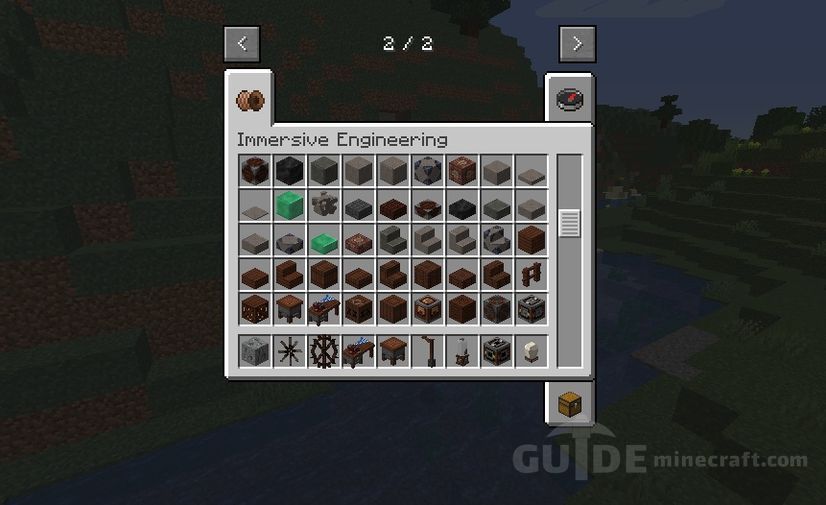 Ores:
Copper. It is often found at heights from 72 to 40 blocks. Useful for crafting wires and electric coils.
Bauxites. The spawn height is 85-40 blocks. Needed to create high-voltage wires.
Lead. Needed for capacitors. Rarer ore, for mining you need to go down to level 36-8.
Silver. An alloy of electricity can be created with the help of silver ore. It appears at levels 40-8.
Nickel. One of the rarest ores, along with uranium. The spawn height is 24-8 blocks. Needed for various alloys.
Uranus. Needed for nuclear generators and various installations.
Materials
Mod replenishes the game with a large number of a wide variety of materials. Some of them were in the original game, but received new features and crafting. Now from all ores you can create not only ingots, but also powders, plates, sheet blocks and even half blocks.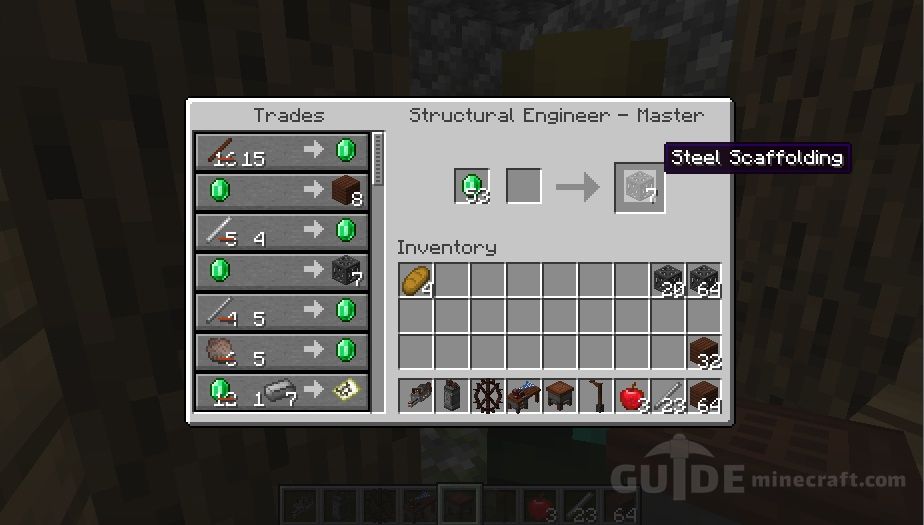 Liquids
Creosote. Required for crafting boards.
Vegetable oil. One of the components for special fuels.
Biodiesel. The liquid is needed for refueling diesel engines.
Ethanol. Component for crafting fuel. Component for crafting fuel.
Liquid concrete. Created using a mixer.
Basic tools
Engineer's Manual. This is a book that contains various tips for playing with the mod.
The hammer. Can crush ores and turn them into dust.
Nippers. Removes wires from mechanisms.
Hook. With the hook, you can catch on the wires and go down them.
Voltmeter. Changes the voltage.
Case with tools. Stores various tools inside.
Blueprint. Creation of various shapes, lamps, wires and other components.
Backpack with condensers. Powers a variety of tools when the player uses them on the go, such as charging a ailgun.
Canister. Stores up to 12 buckets of water or other liquid.
Mechanical tools
Drill. A semi-automatic setup that is much more efficient than a pickaxe. Powered by fuel.
Revolver. A firearm that requires ammo to use.. A firearm that requires ammo to use.
Chemical Thrower. It splashes a chemical composition on enemies, and then sets it on fire. Dangerous weapon!
Railgun. Several shells to choose from. An analogue of a cannon with a high rate of fire and a long range of fire. It takes energy to use it.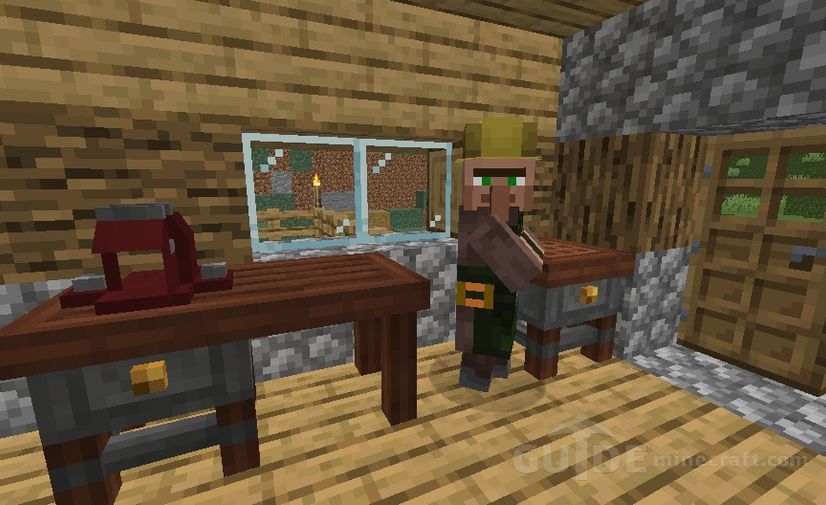 Turrets
Revolving. For its operation, a red dust signal is required, as well as an electricity supply.
Chemical. We need a red dust signal and electricity. It can overheat and therefore requires special cooling.
Ammunition
The player can equip weapons and turrets with various supplies. The effectiveness of the shot will depend on them. In addition, there are supplies with special effects. For example, Dragon's Breath ammo allows you to set fire to mobs.
Improvers
More than 10+ different upgrading items for a wide variety of mechanisms and weapons. They help to reduce recharge time, increase damage, increase energy production efficiency and get special effects.
Generators
Kinetic. You need to connect a windmill or water wheels, after which energy production will begin.
Thermoelectric. Uses temperature differences to generate electricity.
Diesel. Connect it to the diesel storage and power generation starts.
Water wheels. Placed next to a body of water.
Windmill. For windy biomes. You can improve the mill. The higher its height, the more energy it produces.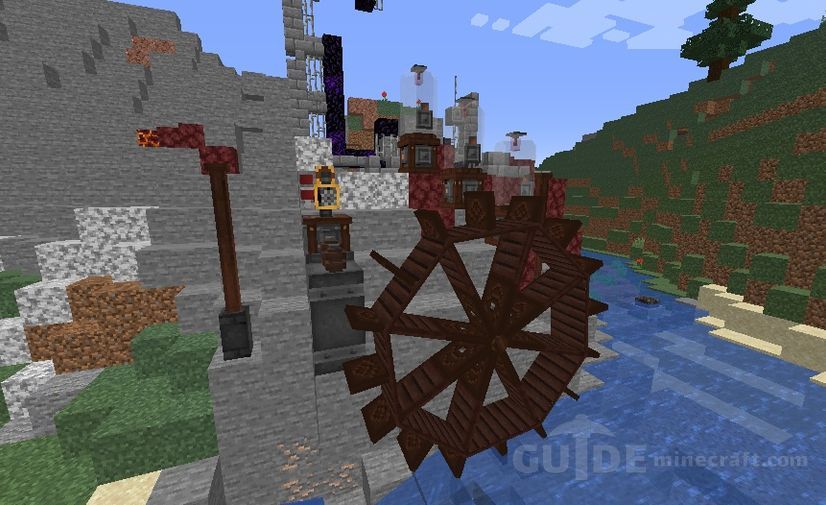 Generator maintenance
There are a lot of items that allow you to transfer, store and energize various mechanisms. The player will be able to create transformers, coils, capacitors and much more that will be needed to service the mechanisms.
Mechanisms
Engineer's workbench. A special type of workbench for crafting cartridges, electrodes, modules and shaders.
Charging station. It is needed to recharge various mechanisms.
Tesla coil. Protects an area of 13×13 blocks from mobs, attacking them with current.
Rotary table. Using the block, you can deploy mechanisms.
Drill. Analyzes a specific chunk for valuable resources.
Air heater. Speeds up blast furnace operation.
Sorter. Based on a certain list, it will be possible to sort items.
Pump. Removes fluid from the specified area.
Trumpet. Transport mechanism for liquids.
Coke oven. Creates creosote and coke coal.
Blast furnace. Steel and slag (a by-product) can be created.
Alloy plant. Creation of alloys.
Metal press. Formation of metals.
Shredder. Conversion of metals to dust.
Mixer. Mixes solids with each other.
Oil mill. Squeezes oil out of organic matter.
Collector. Carries out the development of the mechanism according to his drawing.
Excavator. Automatic mining of ores.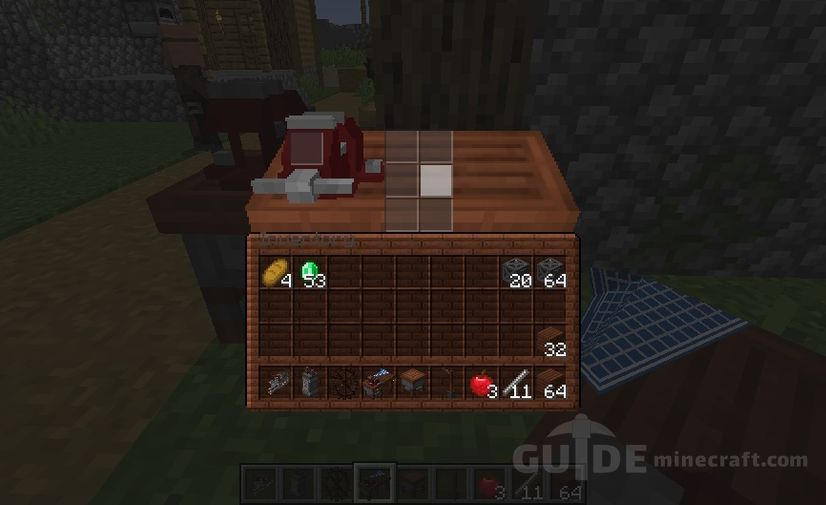 Other features:
Faraday armor. Protect the player from enemy Tesla coils. Will help increase damage from weapons that use electricity.
Protective gear. Headphones and a shield will help the player not to be stunned by the sounds of machinery that uses electricity.
Engineer. This is a new kind of villager who can sell mechanical parts from the modification. A special house was also added for him.
How to install Immersive Engineering mod
Make sure you have installed Minecraft Forge.
Download the mod for your version of the game.
Put it in the 'mods' folder, which is located in the game folder.