With the Botany Pots mod, you can grow any plants from the game in pots and use them for decoration. To plant plants, you first need to craft a special pot, which is added with the mod. After that, you need to add soil to it, and the types of plants you can grow depend on their type. After that, it remains only to find and plant the desired seeds by right-clicking on the pot. You will be able to grow both regular plants and those added with mods such as Botania.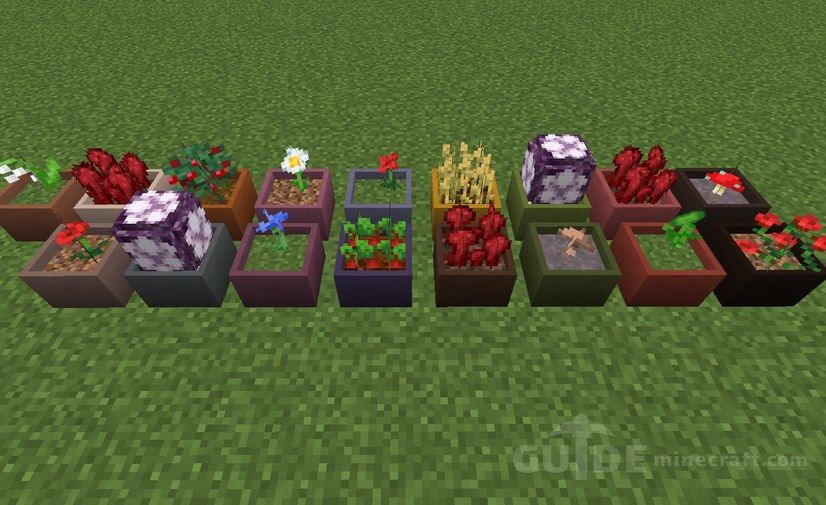 How to install Botany Pots mod
Make sure you have installed Fabric Mod Loader and Fabric API or Quilt loader.
Install the Bookshelf library.
Download the mod for your version of the game.
Put it in the 'mods' folder, which is located in the game folder.