If you often use the debating screen in Minecraft, then the Betterf3 mod will make it much more comfortable. With him, the player will be able to configure the display of information at his discretion, changing the number of the information displayed. In addition, the mod allows you to change the color and location of individual blocks on the screen, so you can easily highlight the most important information for yourself and make it clearly visible. To gain access to all settings, you must also install Mod Menu and Cloth Config.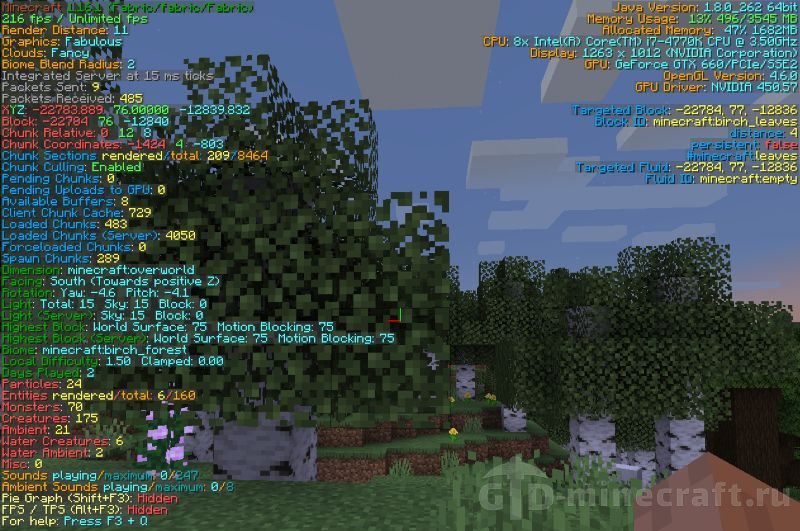 How to install BetterF3 mod
Make sure you have installed Fabric Mod Loader and Fabric API.
Download the mod for your version of the game.
Put it in the 'mods' folder, which is located in the game folder.