The standard debug screen in Minecraft contains a lot of information that can be difficult to understand. This problem is solved by the BetterF3 mod, which allows you to display information in a more convenient form, as well as independently configure what data should be displayed. With it, you can customize the color for each block, font size, and padding. In addition, it is possible to add even more data to display and remove unnecessary ones. To access the settings, you need to additionally install the Cloth Config mob. The settings menu is available through the combination of F3 + M buttons.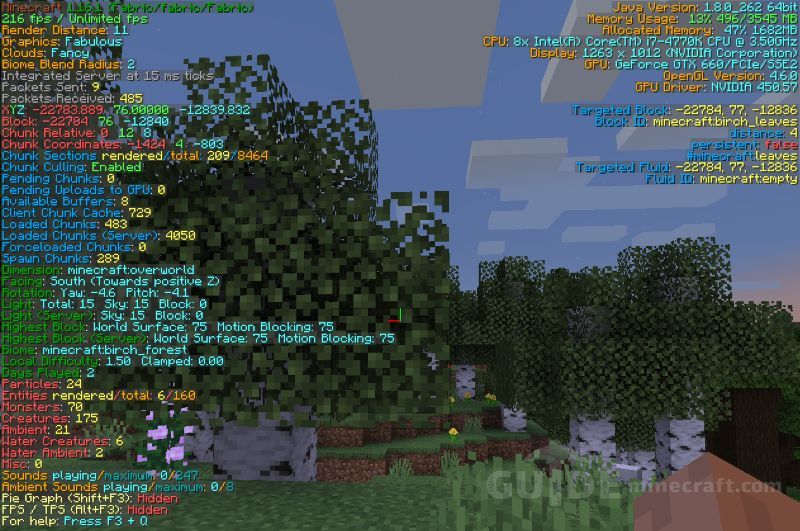 Инструкция по установке мода BetterF3
Убедись, что у тебя установлен Minecraft Forge.
Скачай мод для своей версии игры.
Закинь его в папку mods, которая расположена в папке с игрой.