With the Companion mod, it will be possible to set up different game mechanics in Minecraft related to tamed mobs. For example, your pet will not attack hostile mobs if its health level is below 20%. You can enable all the features that the mod adds, or just some of them. If you need the mod for Forge, you can find it at this link.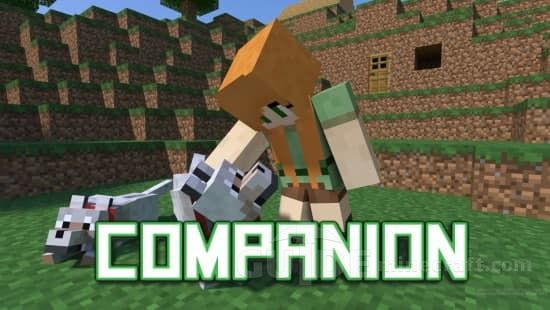 How to install Companion mod
Make sure you have installed Fabric Mod Loader and Fabric API.
Download Cloth Config API and Kiwi library.
Download the mod for your version of the game.
Put it in the 'mods' folder, which is located in the game folder.