This Quick Start seed will really help you get resources very quickly. There is a large ravine, a temple in the desert and two villages near spawn. A great addition will be the beautiful mountainous area around.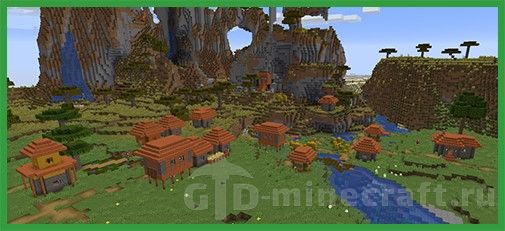 Large mountain ranges are located behind the village.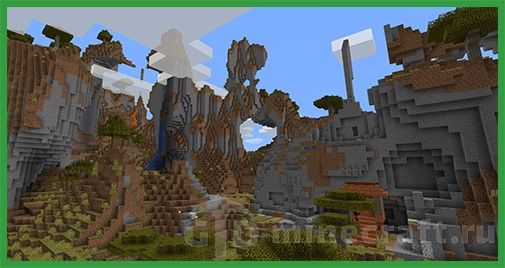 There is a ruined portal to Hell just outside the village. There is a temple next to the portal. Remember the trap! Coordinates: 63 ~ 214
The ravine is suitable for quick resource extraction. A village appeared directly behind her.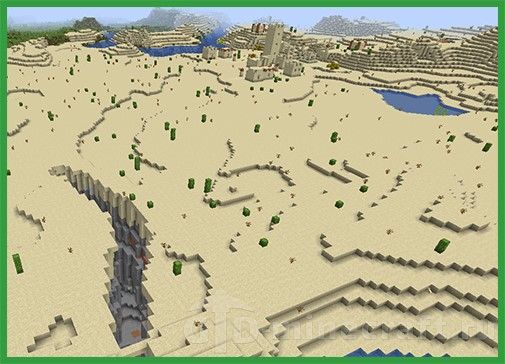 How to use Quick Start seed
Launch Minecraft
Start the Singleplayer mode
Select 'Create New World'
Then click on 'More World Options…'
In the 'Seed for the World generation' field, enter -4837660447781584674
Click the 'Create New World' button
Start to explore the generated map