With the help of the ViesCraft mod, you can create flying vehicles that look like airships. To do this, you need to craft each part of it individually, and then connect it on a special workbench. You will be available seven different devices with different characteristics. The recipes are quite complex and require a lot of materials, it is best to use JEI to evaluate them right away.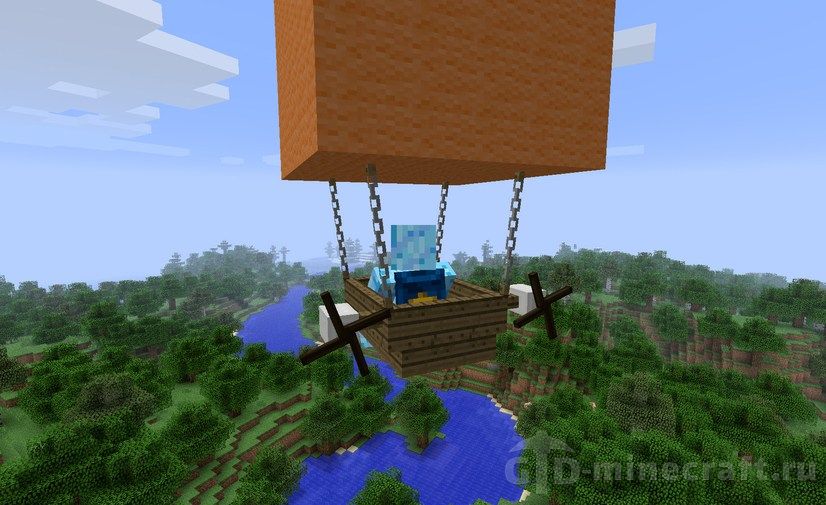 How to install ViesCraft mod
Make sure you have installed Minecraft Forge.
Download the mod for your version of the game.
Put it in the 'mods' folder, which is located in the game folder.