Simple Wooden Pipes mod adds pipes  that are crafted from all types of wood. They can be used to pump water at any distance. Also, you can create a pump, which is necessary in cases where the flow needs to be directed upward.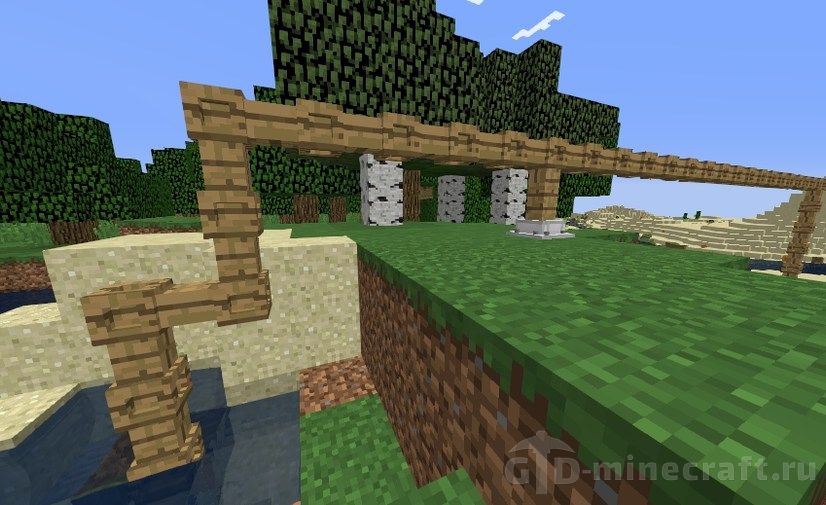 Инструкция по установке мода Simple Wooden Pipes
Убедись, что у тебя установлен Minecraft Forge.
Скачай мод для своей версии игры.
Закинь его в папку mods, которая расположена в папке с игрой.
Скачать мод Simple Wooden Pipes для Майнкрафт