patchouli-fabricThe Patchouli mod is indispensable for creators of large mods in which handy guides need to be added. Now it is available for Fabric and with its help you can add books to the game, which will be not only a source of information, but also an important part of the gameplay.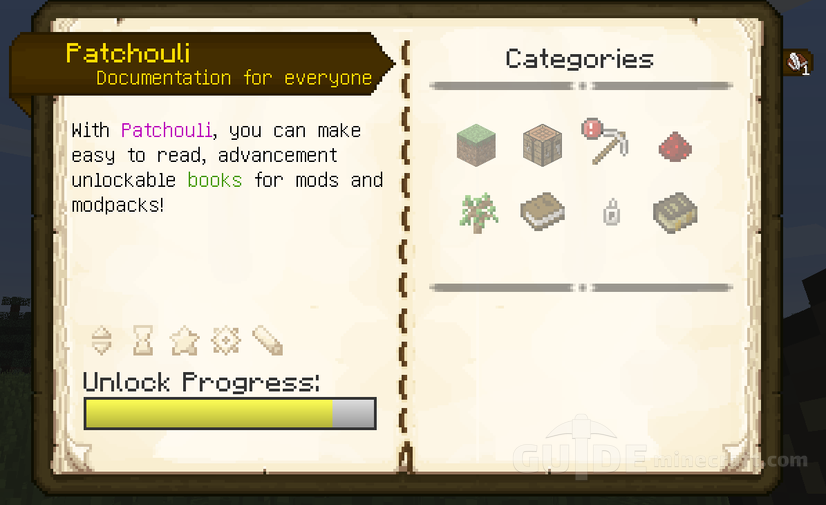 Patchouli features:
No code knowledge is required to create book instructions.
A convenient text editor will appear inside the game.
You can block part of the text material. It will unlock along with certain in-game achievements.
Several ready-made templates.
Effects and sounds are available for book decoration.
Fast translation of the guide into other languages.
How to install Patchouli mod
Make sure you have installed  Fabric Mod Loader and Fabric API or Quilt.
Download the mod for your version of the game.
Put it in the 'mods' folder, which is located in the game folder.