The Natural Progression mod makes starting survival more realistic and challenging. With it, you will not be able to mine resources with your bare hands, first you need to craft a simple ax. The mod is very similar to TerraFirmaCraft, it also adds scattered pebbles that you can collect and create flint. Branches can be obtained by breaking leaves on trees. From axes and flint, you can craft a simple ax, with which you will start to extract a tree and you can begin a more familiar survival. Also, the mod adds the ability to craft some tools from the bones.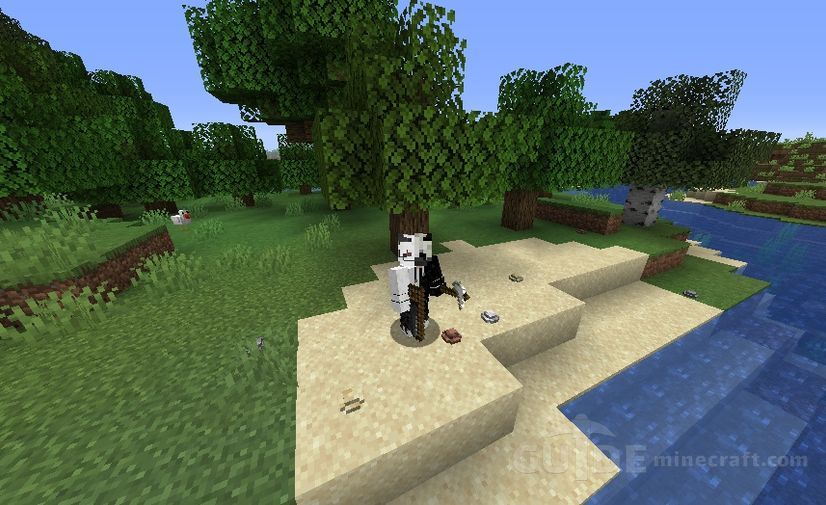 How to install Natural Progression mod
Make sure you have installed Minecraft Forge.
Download the mod for your version of the game.
Put it in the 'mods' folder, which is located in the game folder.