Cherished Worlds is a simple mod that will help players with a lot of saved worlds. With it you can in one click make any world chosen so that it always remains at the top of the list. A useful feature, thanks to which you will have to scroll less in search of the desired save. And if you're playing with a different  loader, you can download Cherished Worlds for Fabric.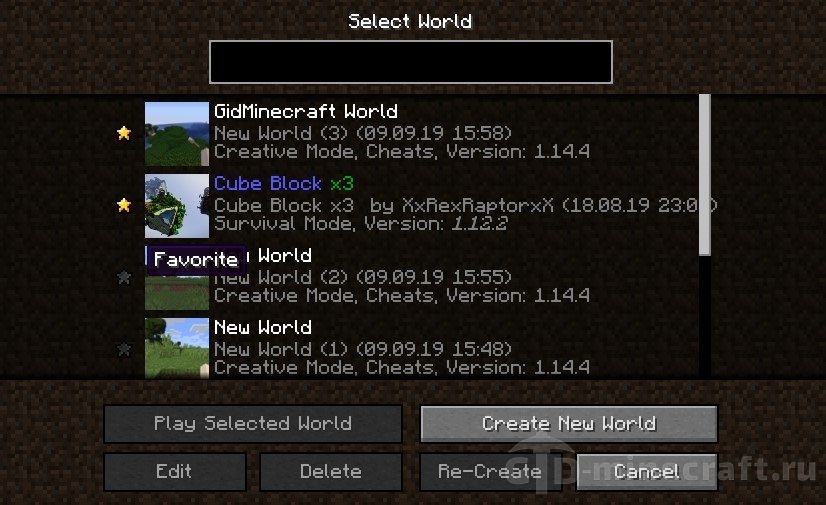 How to install Cherished Worlds mod
Make sure you have installed Minecraft Forge.
Download the mod for your version of the game.
Put it in the 'mods' folder, which is located in the game folder.