Try to survive in the world of the living dead by downloading the assembly of mods Zombie Apocalypse. It includes the best mods, thanks to which you will have at your disposal cars, firearms and much more!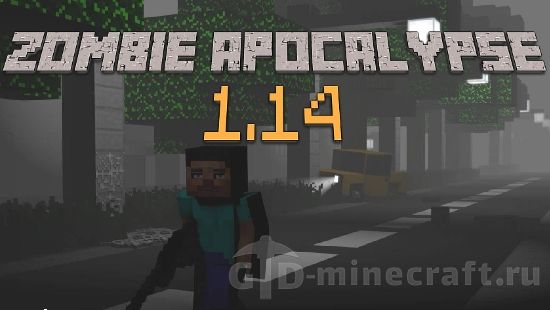 Additional features in this assembly are implemented using mods and datapacks. The emphasis is on an interesting combat system and realistic survival. For a successful game, you need not only to search and craft weapons, but also to monitor various indicators, such as thirst and temperature. The pacl also includes all the optimization mods released for version 1.14 for a more comfortable game and maximum FPS.
How to install Zombie Apocalypse Modpack
Download the archive.
Download and install Fabric Loader.
Delete everything from the mods folder and unzip (except datapacks) the contents of the archive into the .minecraft folder.
Enter Minecraft with Fabric Loader installed, create a new world and exit the game.
Put the datapacks folder in the folder with your save.
Load your world again, select the resource pack from the archive and write /reload in the console.
Download modpack for Minecraft