Island Survival Seed is the best solution for players who like to survive in the ocean. Several picturesque islands will become available to the player. Immediately after spawning, you can find a destroyed ship. Going down to the bottom, you can find a chest with valuable resources to start survival.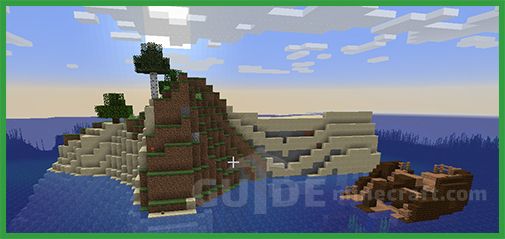 After sailing a little, you can find a small island with birches.

Panorama of other islands.

How to use Island Survival seed
Launch Minecraft
Start the Singleplayer mode
Select 'Create New World'
Then click on 'More World Options…'
In the 'Seed for the World generation' field, enter -7960996505713596003
Click the 'Create New World' button
Start to explore the generated map