With the SwingThroughGrass mod, you will no longer hit the grass with your sword in fights with mobs. You can hit right through grass textures and other blocks that can be walked through, such as flowers, seedlings, and spider webs. The action even extends to blocks from other mods. For players who are used to fighting a lot, this feature is truly irreplaceable.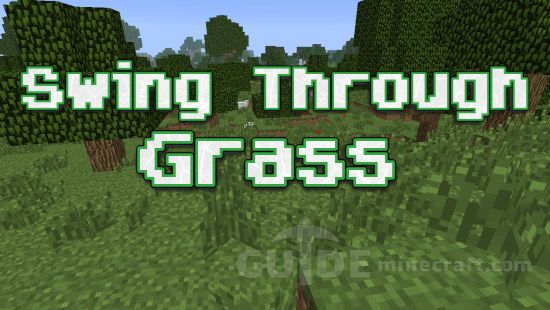 How to install SwingThroughGrass mod
Make sure you have installed Minecraft Forge.
Download the mod for your version of the game.
Put it in the 'mods' folder, which is located in the game folder.