Simple Storage Network is an add-on that allows the player to link multiple chests together. Dozens of resource transfer items will appear.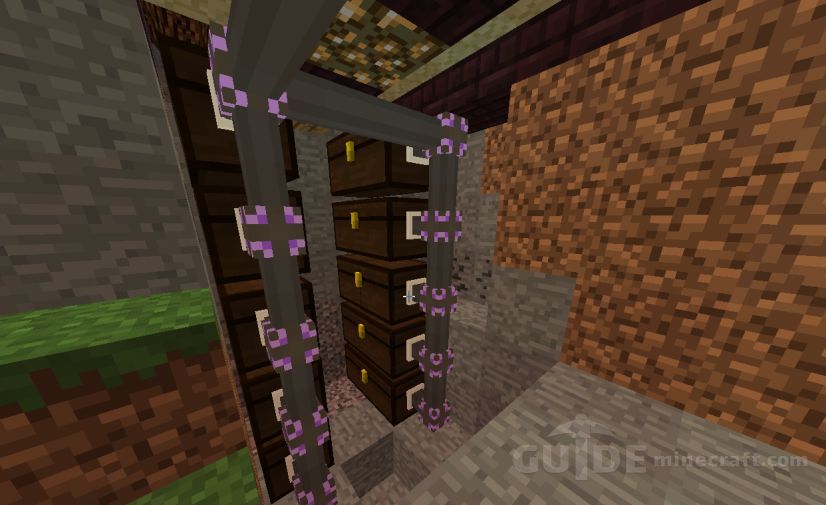 Cables
Connection cable. Standard option.
Storage cable. Allows you to connect the required inventory to the network.
Export cable. Helps to move items by taking them from inventories.
Imported cable. Accepts items from various chests.
Vacuum cable. Suitable for items that have been dropped. It is capable of collecting like a funnel.
Other changes:
Convenient GUI, which will help you sort out all the new inventories.
Improvements for chests. Will help speed up the movement of objects.
New vaults. Large capacity and new opportunities.
How to install Simple Storage Network mod
Make sure you have installed Minecraft Forge.
Download the mod for your version of the game.
Put it in the 'mods' folder, which is located in the game folder.