This card is very small, but it can really drag out for a long time. You have to become the best lumberjack, constantly improving your ax. Despite its simplicity, the Logger Simulator is a very interesting idea and will delight you with its thoughtfulness and interesting trials.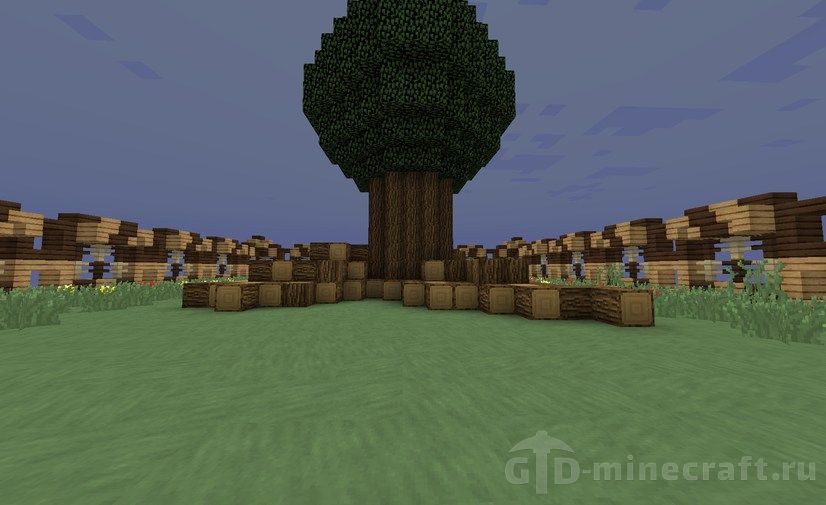 How to install Lumberjack Simulator map
Download the archive.
Unzip its contents into the 'saves' folder located in the game folder.
Launch Minecraft, start a game, choosing the world Lumberjack Simulator.
Download map for Minecraft