Seed with two villages among the mountains is a great luck for the player. It offers the player two villages at once, which are located on one small plain right on the spawn. There are several forges in the villages where you can find resources in the early stages of the game.

It is worth noting that there are quite picturesque mountains around the village. It's a great idea to build a huge mansion there and oversee the development of the village.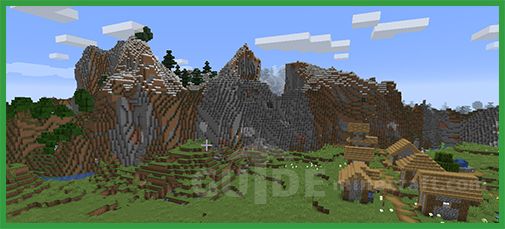 A network of mountains bends around the village from almost all sides.

How to use Two Villages in the Mountains seed
Launch Minecraft
Start the Singleplayer mode
Select 'Create New World'
Then click on 'More World Options…'
In the 'Seed for the World generation' field, enter -4053836163166925001
Click the 'Create New World' button
Start to explore the generated map